Why Does the Listing Say the Sale is "Contingent?"
Posted by Drew Laughlin on Wednesday, August 4, 2021 at 8:06 AM
By Drew Laughlin / August 4, 2021
Comment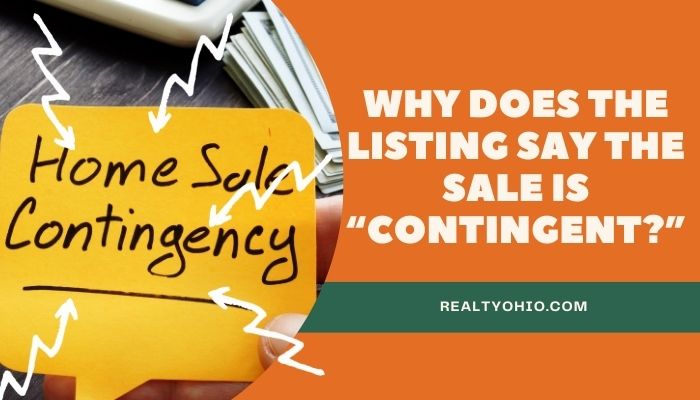 Browsing online Real Estate listings and house hunting is easily one of the more stressful experiences that you may face throughout life. While working with the right agent can indeed help eliminate a large majority of the stress associated with both selling or buying a home, it is important to ensure you fully understand listings as well as the contingencies that they may hold prior to placing an offer.
While it may not be overly common, in some cases you may find a house you love, however within the listing it states that the sale of the property is "contingent." This could be for a handful of different reasons, however, there are two main reasons that a seller may have moved their listing status to contingent from available or put within the description that the property sale as a whole is contingent per the seller's request.
Many people believe that the only contingencies within the Real Estate world lie with the buyers, and while in most scenarios it is more common to see a contingency within an offer to purchase, it is just as important to understand the contingencies that may be put in place by the sellers as well.
#1. Contingent on Finding a New Home
In this scenario, a seller may be listing their home in an effort to purchase a new home. Should the seller not be able to find a home that is suitable for their needs they then have the right to pull their listing off of the market and thus, you may not be able to follow through with the purchase as planned.
Related: Can You Back Out of a Sale?
#2. Contingent on Accepting a Previous Offer
Secondly, if a seller has already accepted an offer you can, in most cases, still place an offer on the home, however, it would be contingent on the previous offer falling through. Should the previous offer on the home move along smoothly, your offer will not be accepted. Whether the home you wish to purchase is contingent or not, discussing the property in-depth with your realtor is key in ensuring that you are placing an offer that has the highest chances of being accepted. In a seller's market, this is more important than ever as many buyers are unknowingly overpaying or entering into bidding wars that they aren't ready for.
More: 5 Things to Know When Making an Offer on a Home
Under Contract, Pending and Contingent are frequent real estate terms you may see during the purchase but your agent is there to make things clear. Feel free to ask about any issues that come up or clarity with the transaction. For more information on Central Ohio real estate contact us below or start looking at new homes today!