Tips for Surviving a Neighbor's Renovation Project
Posted by Drew Laughlin on Tuesday, January 25, 2022 at 10:16 AM
By Drew Laughlin / January 25, 2022
Comment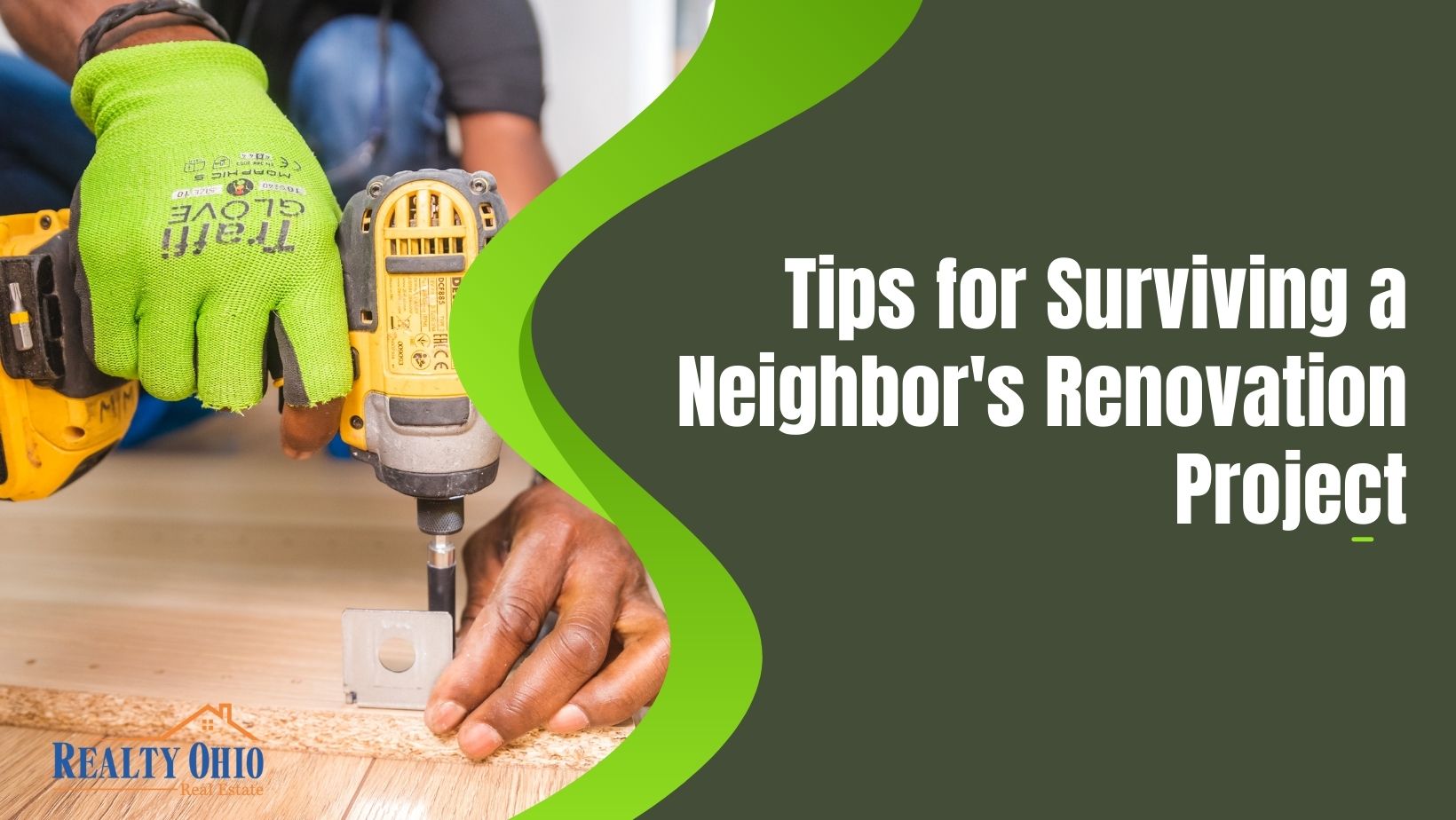 Since the beginning of the pandemic, a record number of homeowners have taken on home renovations either in the hopes of turning their current house into a dream home that they want to spend a lot of time in or for the purpose of getting the best return on investment and highest profit possible from the sale of their home.
When a neighbor decides to renovate their house, it can mean that you are living with constant clinking and banging from construction projects on the house next door. Construction can be a loud and even dirty process that can bring several disruptions to the peace and quiet of the neighborhood.
Here are some survival tactics to help you through the inevitable noise and mess that carries over from a neighbor's renovation projects
Talk to your neighbor
Understanding what is going on with the project and getting the full big picture ahead of time can be helpful. Being aware of what will be going on ahead of time helps you to prepare for how you can prepare for and positively deal with any noise and other annoyances like road congestion, extra people, and extra flying dust.
Ask your neighbor if they would mind keeping in touch with you about the big projects that could impact the area around their home during the renovation. Make your initial conversation one that is not combative rather just one of seeking information for anything that might need to be prepared for like a large amount of noise or more equipment or trucks in the street.
If your neighbor is not willing to give you information that could impact the quality of living for those around them and you have an HOA you could communicate with them and ask the HOA if they could gather some information on your behalf.
Talk with the general contractor
Introduce yourself to the general contractor in a very pleasant and unassuming way and ask if you can obtain their contact info. This way if there is an issue especially if the neighbor is not home when a concern arises you can mostly communicate with the contractor directly about a remedy.
Your goal here is to find an ally with the contractor. A good and reputable contractor is well-versed in dealing with disgruntled and unhappy clients and as such should be able to amicably deal with any issues from neighbors as well.
Maybe starting your conversation by bringing them over a hot coffee or a tasty treat introducing yourself and asking a little bit about the scope of the project's potential to impact the environment around it is a great way to kick things off.
Tips for Handling Construction Noise
The construction can easily create a lot of noise that can carry into your home when next to it or a couple of doors away. This can be disruptive to your peaceful place of refuge in your own home.
Hopefully, the contractor is well aware of the local noise ordinance as well as your neighbor is aware of any possible homeowner association rules for creating construction noise during the day. And hopefully, they stay within the allotted perimeter of workable hours for creating large amounts of noise.
Make sure to tell yourself that this is only for a temporary time and find some items that can help to drown out the noise within your own home. These things will help to keep you calm and be able to carry on for the temporary amount of time that the noise is taking place.
Items like noise-canceling headphones or playing music throughout your home can help to deter your focus from what is going on outside. You can also plan to visit your favorite coffee shop as a treat to yourself to get away from those annoying noises.
For more information on purchasing a home in Central Ohio, including Columbus real estate and surrounding areas please contact us anytime.
Check out more on Central Ohio