Tips for Purchasing Townhomes in 2022
Posted by Drew Laughlin on Monday, February 28, 2022 at 9:50 AM
By Drew Laughlin / February 28, 2022
Comment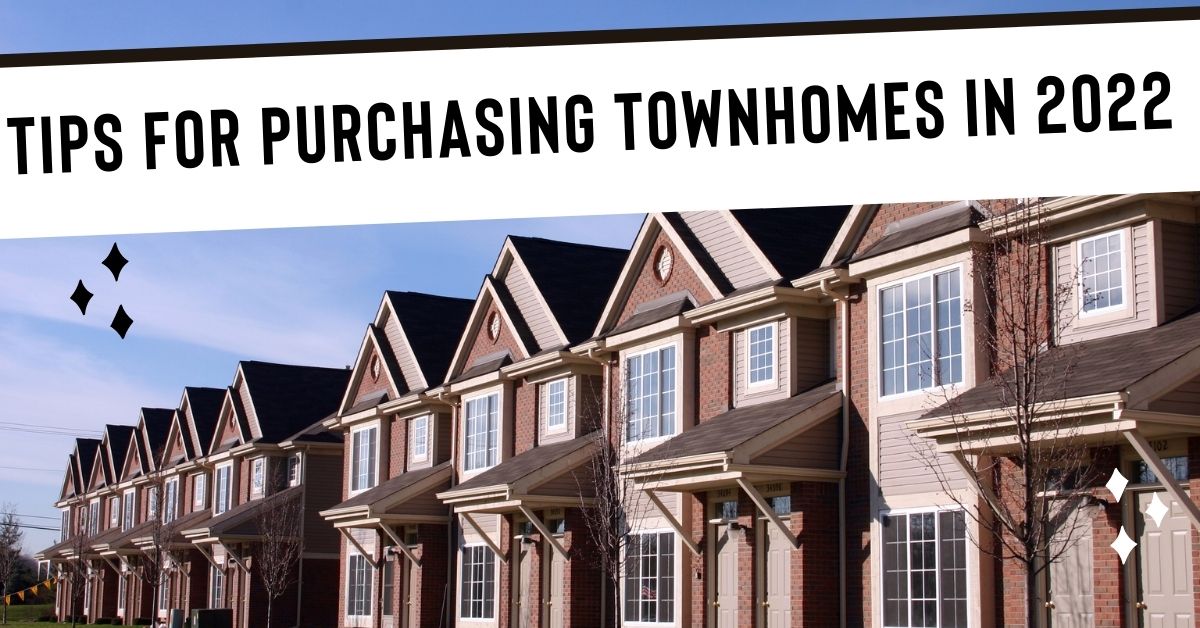 Second to the purchase of a single-family detached home, is the popularity of a townhouse. The National Association of Realtors finds that townhomes are second in demand amongst buyers across the country and are very popular with homebuyers under the age of 30.
Purchasing a townhome can be similar to the purchase of a traditional single-family home, but it can also be different. There are some differences between the property types that you will want to be knowledgeable of when shopping for a townhome.
Here are some good things to know when you are shopping for a townhouse
The definition of a townhouse
There are several types of properties that can be mistaken for a townhouse but when it comes down to it the definition of an actual townhouse is a residence attached by a communal wall to another residence or two that also comes with ownership of a small piece of land.
The US census bureau's definition of a townhouse is that it must have no units above or below it and be separated by ground to roof wall from the other townhome units and maintain a separate heating system from neighbors in the same overall structure as well as have individual meters for public utilities.
How is a townhouse different from a condo?
Some condos can be very similar in shape and size to townhomes and as such can be confused as a townhome. Though both types of property share walls with neighbors they are different than what is actually owned as your property when you purchase.
With a condo, your soul property lies within the interior of the walls. With a townhome, ownership lies inside the walls as well as including exterior land that the townhome is on. This can extend to owning a bit of yard in some townhouses. In condo communities, it is given that you will pay dues to an association for the upkeep of common areas whereas with a townhome it depends on the specific community and if it has community areas.
Tips for Purchasing a Condo in 2022
Even though you are not purchasing a single-family home, it is always best to work with an expert real estate agent. They can help walk you through the details of townhome properties and help you find the best townhome community that best aligns with your hopes for a home purchase. Not all townhome communities are the same, they will have different floorplans as well as different amenities/locations/atmospheres.
You should be prepared to enter into a bidding war as townhome properties are in high demand right now, especially among young professionals. It is best to be prepared with a game plan before getting into a multiple bid situation. Make sure that you know your absolute max budget and how much cash you can and are willing to put down on the home. You also want that expert agent to help you navigate making a strong offer, but not one that is way too high or too far above fair market value.
When you find a townhome you love, make sure to look into all of the details of the homeowner association if there is one. You want to make sure you know what you are getting into as far as regulations and expected code of conduct for the community. If there are too many rules or the HOA dues are very expensive, you may want to find a different community.
For more information on buying a townhome in Central Ohio, including Columbus area real estate, please contact us at any time.
Browse All Townhouses for Sale in the Columbus Area