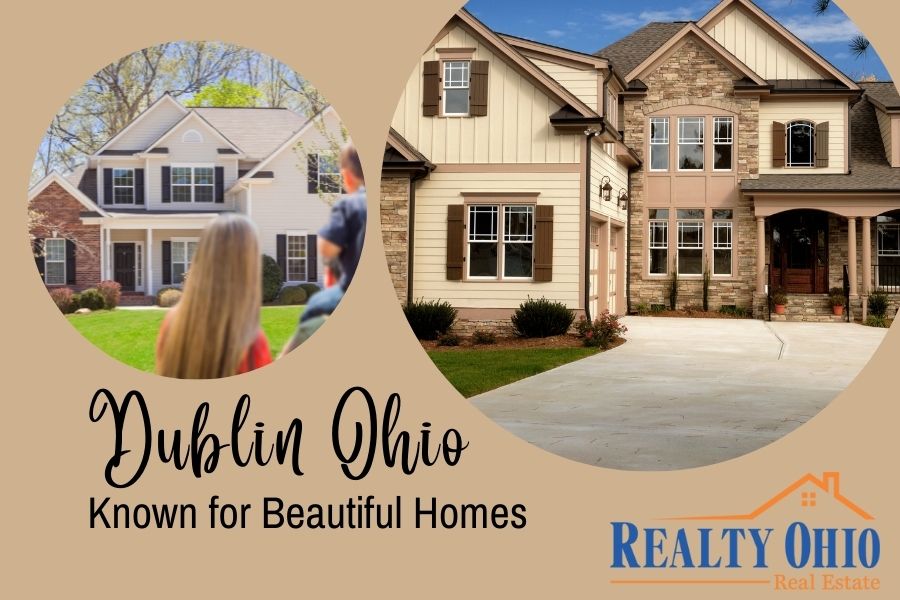 Dublin is a small piece of central Ohio known for its modest and humble feel, but it is also very well known for the amazing architecture of the homes and buildings within the center of the city.
The city of Dublin is full of safe neighborhoods and several great public parks. There are also a lot of community events to help you get to know your neighbors and take on some of the amazing community pride. It is no surprise that so many people search to live in Dublin.
The Homes of Indian Woods
One of the most beloved neighborhoods in Dublin is Indian Run. It is next to Kauffman High School and there are several beautiful properties tucked into the woods that offer privacy and comfort. Some of these homes feature not only impressive outside architecture inside a desirable neighborhood but also large kitchens and open living spaces. Some homes feature floor-to-ceiling windows for you to enjoy the spectacular wooded surroundings.
Brandon Subdivision
This neighborhood just off of Brandon Wilde Drive is set amongst two very large parks. Brandon Park and Wellington Park both offer amazing green space just feet from your home. Some homes even back up to the park to create an even more amazing atmosphere. In addition to the beautiful homes, this park-like setting is very popular among young families. Homes are not only traditional and gorgeous but within them, you can find screened...