Interesting Little Known Facts About Westerville Ohio
Posted by Drew Laughlin on Monday, August 9, 2021 at 12:52 PM
By Drew Laughlin / August 9, 2021
Comment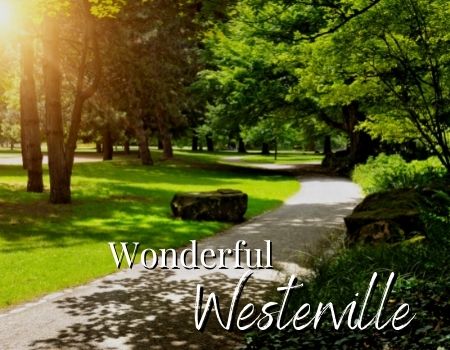 It is always a good idea to find out as much about a place as possible before deciding to purchase a home there. The most important things to learn are the lesser-known or little things about a town to really get a feel for what it would be like to live there. Here are some interesting and little-known facts about Westerville Ohio to help you get a feel for what it would be like to live there.
Westerville was once named America's Best suburb
In 2013 the site Movato named Westerville the best suburb in the entire country to live in. They released a list of top 10 suburbs after doing extensive research of what it would be like to live in each area, and Westerville came out as number one on the top of the list of America's best suburbs.
Westerville has a great visitor's website to glean much information
Not all cities offer a website that is full of great information functional for those looking to get a feel of what is inside the city, but Westerville does provide this. Westerville has a great functioning official visitor's website written toward those who plan to travel to the city, but it is full of useful information for anyone planning to make a move to Westerville Ohio.
Westerville is home to a famous television show
Do you remember that show about a high school club full of nerds that enjoyed singing? The show is called Glee and it's fictional private school Dalton Academy is located in Westerville or should we say the spot or filming place.
Westerville once had zero alcohol tolerance
Westerville was once a city with zero alcohol tolerance, it has strict laws prohibiting all production and all commercial sales of alcohol. These laws were so strict and very heavily enforce that the city earned the right to be called the dry capital city of the world. Today these laws have been relaxed and alcohol is legal in Westerville just like anywhere else, but it is a large and significant piece of Westerville's history that you can learn about at the Anti-Saloon League Museum.
Every Fourth Friday is lively in uptown Westerville
Fourth Friday has become somewhat of a household term in Westerville. Every fourth Friday of the month uptown Westerville turns into a street vending paradise. Here you can find food carts, live entertainment, kid's activities, and extended hours for all uptown shops to find local treasures and unique items.
Cheryl's Cookies
Cheryl's Cookies are somewhat of an Ohio famous staple. E everyone knows about Cheryl's Cookies, especially in central Ohio. What many don't realize is that Cheryl's Cookies was founded in Westerville in 1981 back then it was originally named Cheryl and Company. Even after its big booming success, its headquarters remain anchored in the city of Westerville Ohio
The city of Westerville is surrounded in lush green spaces that are meticulously maintained by the amazing park and rec department of Westerville, in fact, it is one of the best in the country. Not only are the parks amazing in Westerville there are several great city-run program community events to get involved in and get to know other residents of the city. Some of the most beloved recreational community events include every Friday is toddler's day, mom and me tea for little girls, and a glow in the dark community Easter egg hunt that is reserved for adults. You don't often see a community provide child-like fun for every resident on holidays. It is a great community event that keeps the culture and reputation Westerville holds as a community-based family-oriented town.
For more information on Westerville Ohio real estate and other surrounding areas of central Ohio please contact us anytime.
Westerville OH Subdivisions
Contact a Westerville Realtor®