Four Waterfalls Hidden in Central Ohio
Posted by Drew Laughlin on Monday, August 30, 2021 at 4:43 PM
By Drew Laughlin / August 30, 2021
Comment
Waterfalls are one of the most beautiful natural wonders. There's just something about the beauty of the water falling down the rocks and the gentle rush and sound of the water. To some, sitting and watching a waterfall is a therapeutic experience that brings a sense of calm happiness and peace. Did you know there are four beautiful waterfalls hidden right in the center of Ohio. Some are smack in the middle of Columbus.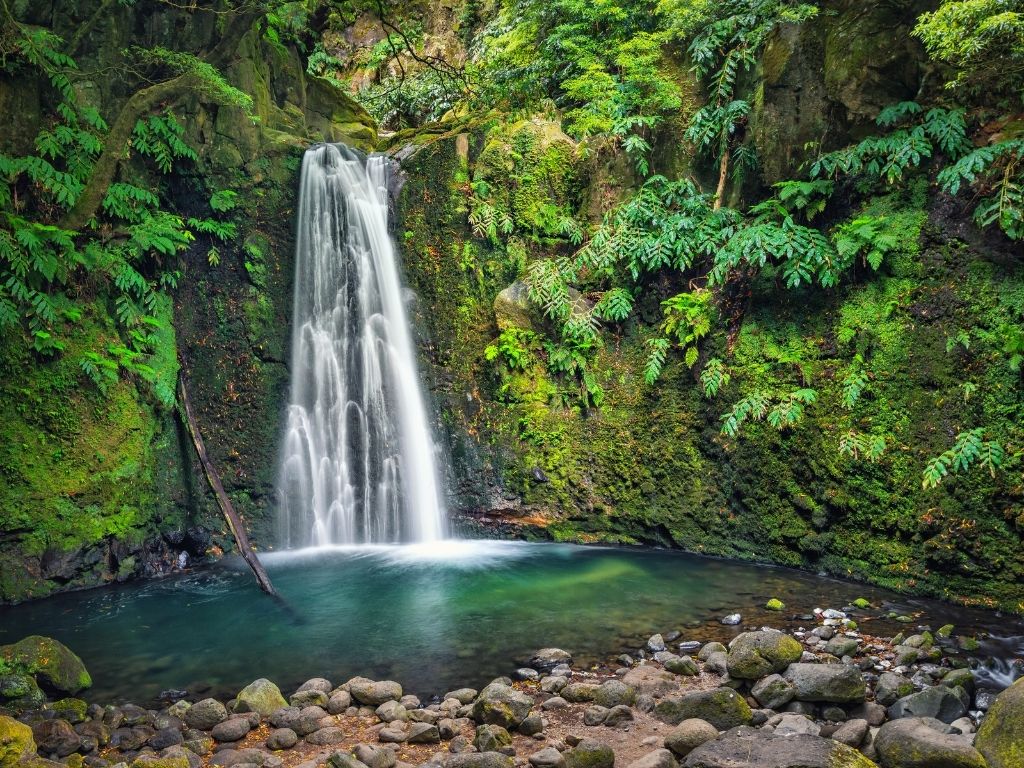 Here are four beautiful waterfalls hidden in central Ohio you may have never known about:
Hayden Falls is located in the Dublin area within a park and has yet to be discovered by many central Ohio and Columbus residents. From the parking lot in the park all you need to do is take a walk up a flight of stairs and across the boardwalk and you are there. The distance from the parking lot to the waterfall is fairly short making it easy for anyone to get to it, especially if you just need a short couple of hours break from your daily routine. Parking lot is located at 4326 Hayden Run Rd., Columbus, OH.
This beautiful and unique waterfall is tucked away into the neighborhood of Clintonville, a popular spot in the city of Columbus. So many people love the area of Clintonville. Very few realize that Glen Echo Park has a waterfall in one of its ravines. Glen Echo Park is home to a paved trail that runs along a creek and a scenic old bridge. There's a spot with several tables and a wonderful waterfall. This waterfall is spread out over a unique shale rock wall. Glen Echo Park is located at 510 Cliffside Dr., Columbus, OH.
This is another waterfall hidden in the Dublin area near Columbus, it was once an area that the Wyandotte Tribe native Americans called home. The river in the park features a small waterfall and several other rocky water cascades that are gorgeous to stare at. This is a great shady spot to enjoy on hot summer days in central Ohio. This waterfall is located at 700 Sharwan Falls Drive in Dublin Ohio.
This incredibly gorgeous waterfall is an amazing place to relax and enjoy natural beauty. The waterfall is located within a botanical garden that has several separate trails to enjoy as well as other garden features. All of the landscapes and plants are beautifully maintained and updated seasonally. The waterfall is a popular focal point in the botanical garden and some people who visit throw pennies and make a wish. This botanical garden is located at 940 South Hempstead Rd. in Westerville Ohio.
There are so many beautiful places in and around Central Ohio to enjoy the beauty, but these hidden waterfalls are an amazing place to get away from the more hustle and bustle areas and just enjoy relaxing and peaceful nature.
For more information on living in central Ohio including, real estate in Clintonville, Columbus and surrounding areas please contact us anytime.