Dublin Ohio is Popular for its Beautiful Homes
Posted by Drew Laughlin on Saturday, March 19, 2022 at 10:21 AM
By Drew Laughlin / March 19, 2022
Comment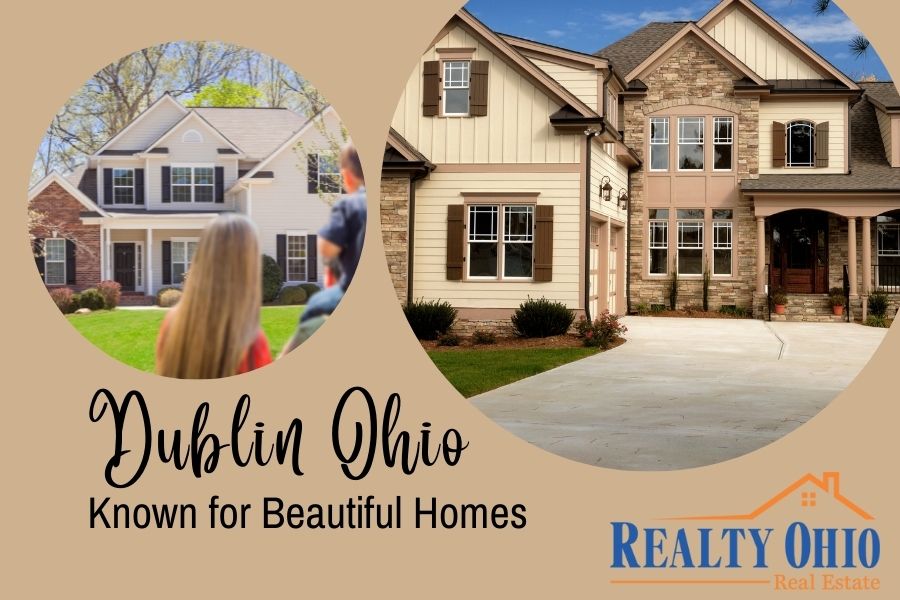 Dublin is a small piece of central Ohio known for its modest and humble feel, but it is also very well known for the amazing architecture of the homes and buildings within the center of the city.
The city of Dublin is full of safe neighborhoods and several great public parks. There are also a lot of community events to help you get to know your neighbors and take on some of the amazing community pride. It is no surprise that so many people search to live in Dublin.
The Homes of Indian Woods
One of the most beloved neighborhoods in Dublin is Indian Run. It is next to Kauffman High School and there are several beautiful properties tucked into the woods that offer privacy and comfort. Some of these homes feature not only impressive outside architecture inside a desirable neighborhood but also large kitchens and open living spaces. Some homes feature floor-to-ceiling windows for you to enjoy the spectacular wooded surroundings.
Brandon Subdivision
This neighborhood just off of Brandon Wilde Drive is set amongst two very large parks. Brandon Park and Wellington Park both offer amazing green space just feet from your home. Some homes even back up to the park to create an even more amazing atmosphere. In addition to the beautiful homes, this park-like setting is very popular among young families. Homes are not only traditional and gorgeous but within them, you can find screened porches overlooking large private lots that back to wooded nature areas on quiet streets.
Ballymead
The homes of Ballymeade offer traditional architecture with a sort of colonial vibe. These stunning homes give owners the benefit of paying Columbus tax prices while being within the Dublin school district. The location is sort of on the outskirts of Dublin yet still very close to many of the amazing local Dublin shops and restaurants.
Living in Dublin
Dublin is a suburb of Columbus Ohio and is sort of deemed as the safe haven of Columbus. It is just 20 minutes north of Columbus's downtown area. As mentioned above it is a very family-friendly place to settle into with lots of community pride. Dublin has previously been voted as the sixth-best city to live in the entire country. It is also known for many other things and has made many best-of lists, both statewide and nationwide.
The business core of Dublin has much of the original architecture from its earliest days. There are several 19th-century buildings that are well preserved and make the downtown area of Dublin stunningly gorgeous. A large number of Dublin's oldest buildings are part of the national register of historic places.
There are several amazing local restaurants that people from Columbus travel outside of the large city to come and enjoy even though Columbus is full of many of its own gems. Some of the favorites in Dublin include the burgers at The Rail, chicken, and waffles at Hen Quarter, and any of the sweet treats at Our Cupcakery.
And of course, there are many great local festivals to enjoy in Dublin. Being that we just passed St. Patrick's Day, it is worth mentioning that Dublin is the clear front runner for great local festivals on this holiday. Some have dubbed the town of Dublin Ohio as the little Ireland of the Midwest. It really comes alive during March.
For more information on real estate in Dublin Ohio and other areas of Central Ohio please contact us anytime.
Browse the Latest Dublin Homes for Sale