Buying a Home with Future Plans for a Family
Posted by Drew Laughlin on Monday, March 7, 2022 at 8:29 AM
By Drew Laughlin / March 7, 2022
Comment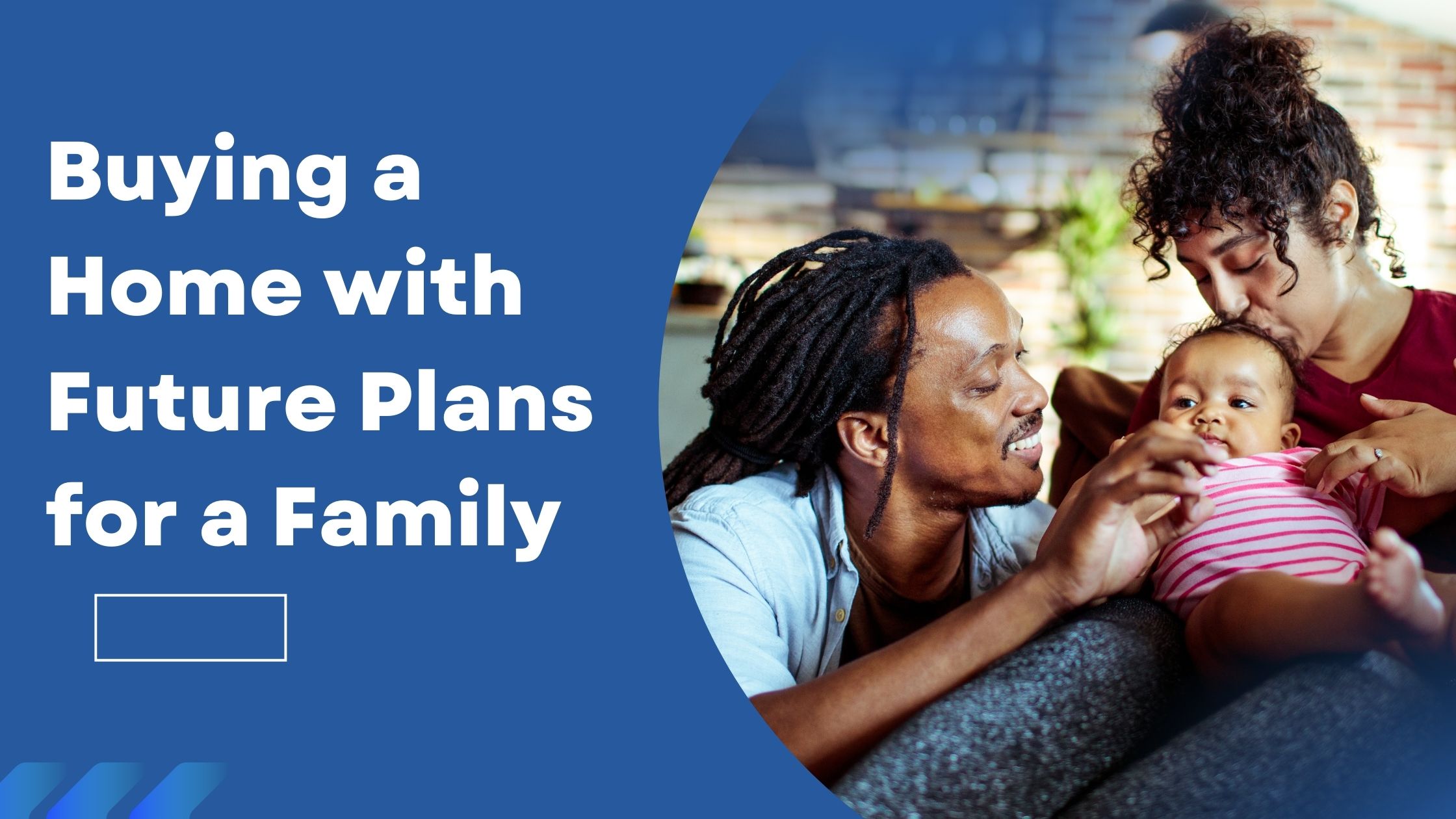 It is a great idea that before you start home shopping you sit down and list out what you would like to have, what you need to have, and what you dream of having in this home with every person that will be living there. But beyond that, it should be taken into consideration how long you plan to be in the home and what life changes you hope will happen during that time.
No life plan is ever completely 100% perfectly laid out and comes to fruition, but if you plan to start your family in this home, there are many things that you will want to consider in your next home purchase.
Here are some great features that you may want to look for in a home while raising a young family that goes beyond a good school district
Stairways with the ability to put up gates
Once your little one begins to crawl or even scoot and then eventually walk you will want to make sure you eliminate any falling hazards. One of the largest falling hazards is the stairs. If the home you are looking at has a stairwell you want to make sure that you can easily place a gate at both the bottom and the top end of the stairs to keep your children safe.
An entry area with plenty of space or an already put together mudroom
You'll find that as your kids get older there will be plenty of activities and a lot of leaving and entering your home. Sometimes in a very flustered hurry. Having an entry with the ability to put in the organization to catch all of the things including shoes and coats upon entering is very handy and helpful. Even better is an already put-together mudroom with plenty of cubbies and nooks for all the things.
Plenty of bathrooms and at least one with a tub
For the first few years, you may find a tub very useful. There are ways that you can make a shower sufficient for bathing any child, but it is a little bit easier with a tub. In addition, you will want more than one bathroom so that you can keep the adult bathroom as a relaxing spa-like oasis at the end of a tiring day. One where you don't have to wade through a bunch of toys to enjoy some warm water relaxation. While this isn't necessarily a home purchase deal-breaker, it is really nice to have. And if you plan on having more than one child you may even want to look for a bathroom with double sinks in the vanity.
Walkable kid-friendly neighborhood
When you have littles inside the house life can be much more energetic and sometimes feel like you need to get outside the walls to expend some energy. It is great to have some space to safely take a stroll and get out those pent-up stresses. Or to maybe even have some kid-friendly amenities within walking distance like a small neighborhood park or some community amenities to utilize and get to know other neighbors with children.
A significant sized yard with plenty of site line from inside the home
Sometimes you may just need to send your overexuberant child outside for a little bit. As they get older, they will be able to play out in the yard all on their own but you want to make sure, that with plenty of space to play outside, there are easy sightlines to keep an eye on them from within the home.
A decent amount of indoor play space
Even the most tropical of climates (which we do not live in) has a rainy day or two or some weather where we need to just stay inside. Make sure that there is plenty of place space to get out some toys inside. And that there will be ample space as they grow for entertainment on days when the weather is less than ideal.
For more information on purchasing your next perfect home in central Ohio, please contact us anytime.
More Advice for Buyers