Bexley Homes for Sale & Real Estate
Displayed below are homes for sale in Bexley Ohio, a school district located in Franklin County. Listings are updated every 15 minutes from the MLS.
For more information about any of these homes for sale in Bexley, click the "Request More Info" button located on the detail page of each property. We can provide you with the disclosures and past sales history of each listing as well as dates and prices of homes that have recently sold nearby in Bexley.
And for your convenience, register for a free account to automatically receive email notifications of new listings that hit the Bexley real estate market that match your search criteria and save your favorites for quick access.
Bexley City Schools
December 3, 2023
Relocating to Bexley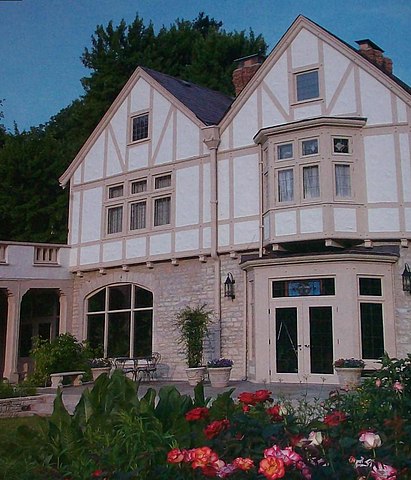 Bexley is a small suburban city in Franklin County just outside of Columbus along Highway 16. Home to about 14,000 residents, Bexley was founded as a little village over 100 years ago and is considered a mature, tree-lined suburb of Columbus situated on the banks of the Alum Creek next to Driving Park and Wolf Park just east of the Franklin Park Conservatory. It's bisected by National Road or Main Street and is best known for its larger estates and homes primarily in the subdivision of Bullitt Park. The most famous of these estates include the Jeffrey Park Mansion, the home of the president of the Ohio State University, and the Ohio governor's mansion. The governor's mansion [pictured] was originally built as a private residence in 1925 and given to the state in 1955. This home has served as the official residence of the Ohio governor since 1957.
Why Move to Bexley?
Bexley is right outside of downtown so it's just a few minutes to shops, restaurants, and all the entertainment of downtown Columbus. It's rapidly developing Main Street commercial core door has historical theaters, dining options, art venues, and shopping destinations. It was originally incorporated as a village in 1908 and is technically a college town bisected by the National Road. Bexley resulted from a merger of neighborhoods including the Lutheran community centered on Capital University and Trinity Lutheran Seminary and the prestigious Bullitt Park community.
There are several other neighborhoods besides Bullitt Park, even though this is the most popular and most well-known. Places like Beacon Hill, Stansberry Pace., Ardmore, Lionsgate, Rudolph's Fairwood, Parkhill, Bexley Park, Sheridan Park, Beverly Park, and Eastlawn are some of the more popular neighborhoods. The Franklin Park Conservatory and Botanical Gardens borders Bexley and Alum Creek runs north and south on the west side Of the Community.
Bexley also has an activity fair Jeffrey Park, summer activities and camps for kids, Bexley pool, and the Jeffrey Woods Festival. With an active park and recreation department, Bexley always has something going on for just about everyone.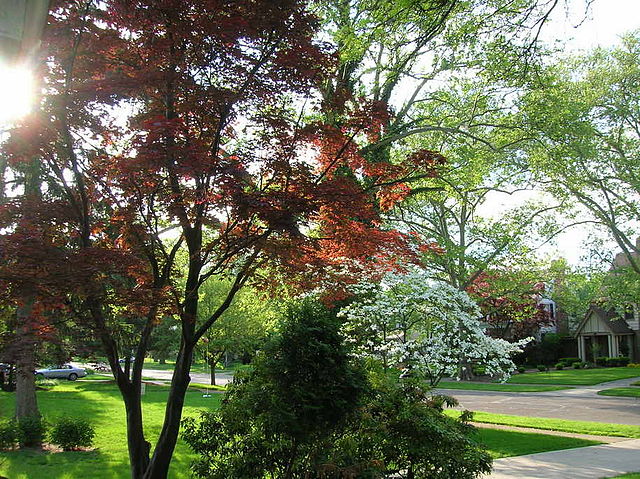 Bexley is home to several churches, synagogues, historic sites, and beautiful outdoor sculptures. The 1930s landmark Drexel Movie Theater at 2254 E. Main St. features independent and international films on three screens. Rubino's Pizzeria has barely changed since its opening in the 1950s and is one of the premier places to get a slice any time of the day or evening. Just east of the pizzeria is Johnson's Real Ice Cream, a long-standing family-run business featuring local flavors, delicious fusions, and locations in Dublin, New Albany, and Chicago as well.
"I have lived in Bexley for 4 years now and love everything about this suburb. The community is very welcoming and comfortable. There is always a new place to eat whether you are looking for something casual like pizza or even a fancier night out at the local steakhouse. The grocery shopping is convenient with a new Giant Eagle as well as a Kroger, CVS, and more just down the road. There are always new places coming about aiding in the prominent college crowd of the private institution, Capital University. Housing includes anything from apartments to beautiful old mansions. This environment is somewhere I would recommend to anyone."
Bexley Schools
Bexley City Schools has been rated as one of the best in the area. There are public and private institutions such as the Columbus School for Girls, Capital University, Trinity Lutheran Seminary, and the St. Charles Preparatory School. The Bexley high school and the Bexley middle school are located in the center of town and the Maryland Elementary School is located in North Bexley.
"I love going to school in Bexley, it's a great community. We may be a small school/suburb area but I think that's a big factor in what makes this community so unique. Class sizes are smaller; which allows everyone to get to know each other, between students or teachers or even the interactions between students and teachers. This allows great relationships to be built between students of different ages and provides students with lots of helping resources because the teachers want to see the students succeed. We all also live relatively close to each other; our town is about a 2 by 3 mile community, making anything from hangouts to community events easily accessible and fun. Since Bexley is small, we can have more educational funding. Allowing there to be a wider choice of classes, new technology, and more staff to further our education. Bexley is a great community that is very supportive and wants you to grow." - Niche.com
Bexley Real Estate
Bexley has been home to many prominent citizens including the former Chicago Tribune columnist Bob Greene, children's author R.L. Stine and former Chief Executive Officer of Abercrombie and Fitch Michael Jeffries. The 1992 Clinton presidential campaign manager and 2008 Biden presidential campaign Senior advisor David Wilhelm currently resides in the city.
All that being said, there are some pretty spectacular homes, estates, and mansions in Bexley. The median home value is about $380,000 and 74% of residents own their own homes. Renting is fairly inexpensive, however, with the median rent of about $1100. I did a given time there are 10 to 20 properties for sale ranging from $200,000 to over $1 million. There are higher-priced homes, luxury estates over $700,000, and homes on larger lots. There are just a few condominium and townhouse communities with homeowner association fees of approximately $200-$300.
For more information on homes for sale in Bexley Ohio, contact our office below at any time. We'd love to help you find the perfect home in Bexley or surrounding areas.
Search Other Central Ohio Cities
All Featured School Districts Real Estate
Image By Mah Jong - Own work, CC BY 3.0, https://commons.wikimedia.org/w/index.php?curid=9070805 - By Bwsmith84 at English Wikipedia, CC BY 3.0, https://commons.wikimedia.org/w/index.php?curid=104324282
Contact Your Bexley Realtor® - Realty Ohio